MindMeister's mobile apps let you customize your mind maps with different topic styles, colors, font sizes and more. Here's how it works:
To edit the style of an individual topic in your map, select the topic and then tap on the brush icon at the bottom of the map editor. 
In the first row of the popup, you'll find options to change the text formatting, such as font size, bold and italic, and font color. 
In the second row, you'll find the options to change the topic's shape as well as its background color. Tap on the little arrow on the right to show all available colors.
In the third row, you'll be able to select one or multiple icons to insert into the topic. Tap on the arrow (on iOS) i.e. the three gray dots (on Android) on the right to show all available icons and emojis.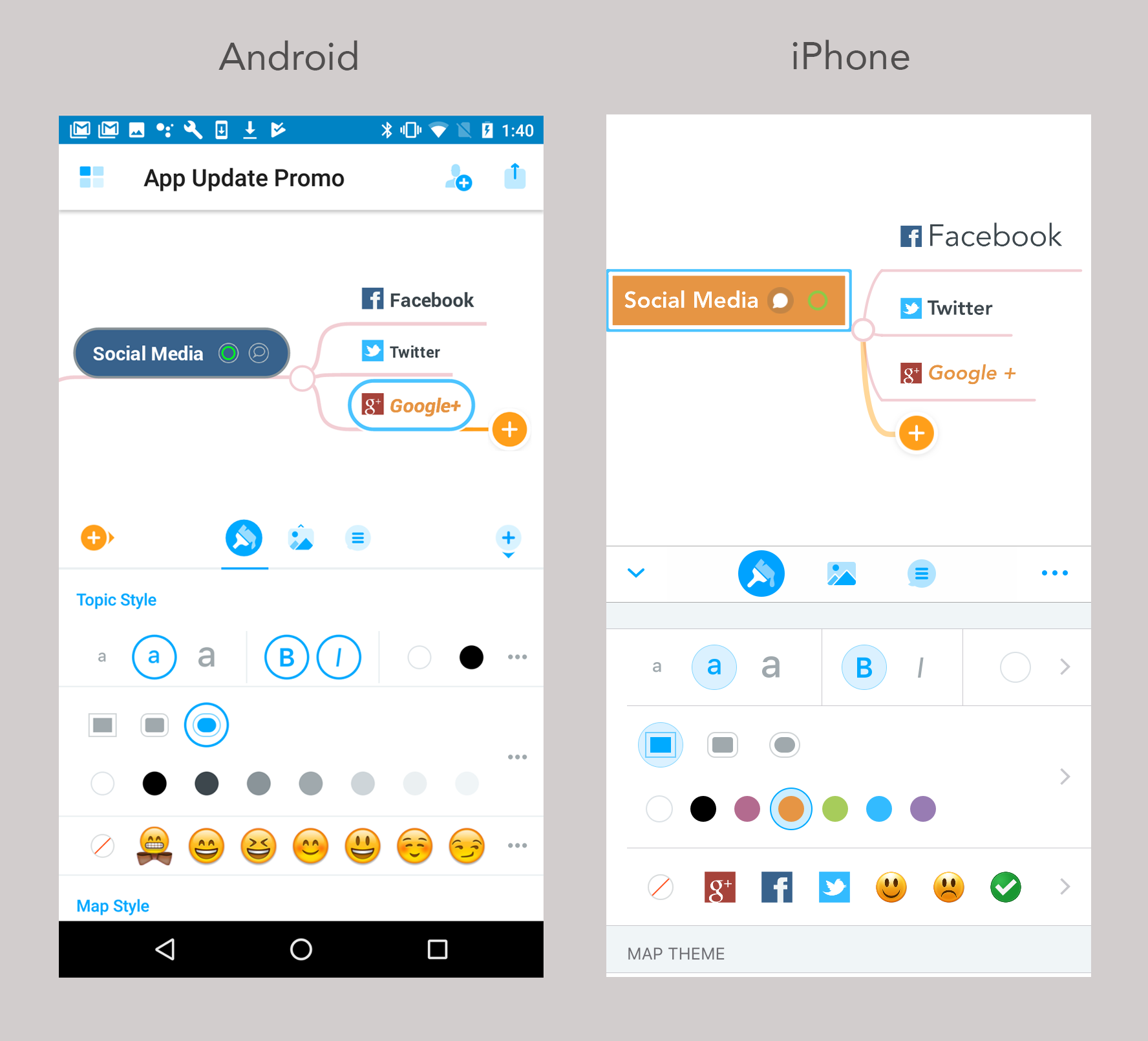 See also: How to change the map theme and layout in the mobile apps