Old Article
Watch out! This article refers to the old version of MindMeister. If you're a new user, head over to this article to find the most up-to-date information on this topic.
This article will help you to navigate the dashboard in MindMeister. This allows you to:
Organize and manage your mind maps.

Create, import, sort and share your mind maps.

Duplicate, delete and move your mind maps.

Access mind map templates.
All users can access the dashboard.
How to Navigate the Dashboard
The dashboard is your "home screen" in MindMeister and where all your mind maps are stored.
Explore the Dashboard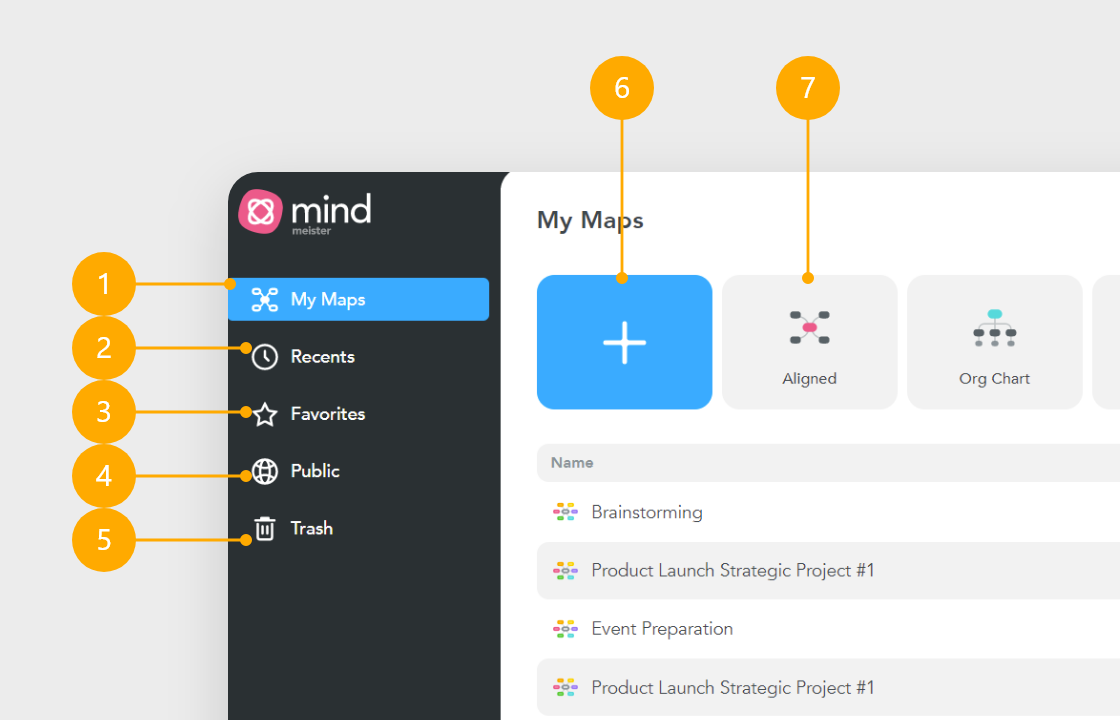 Top-Left
My Maps. Shows you all of your mind maps in the search order you set for it.
Recents. Shows your recently used mind maps. Cannot be additionally filtered.
Favorites.

Shows any mind maps which you have marked as your favorite mind maps.

Public.

Shows your public mind maps. Also contains a link to our

Public Maps Universe

.

Trash.

Shows any mind maps that you have deleted from your account. These will stay for 30 days in your account before being deleted. This is also where you can

restore mind maps

if you are on a paid plan.

New Mind Map.

This will allow you to create a new mind map. You can choose if it should be with the new editor, regular editor, from a template, etc.

New Mind Map from Template.

In this row you will find additional templates and starter alignments for MindMeister. Click on one to start that specific template and/or mind map alignment.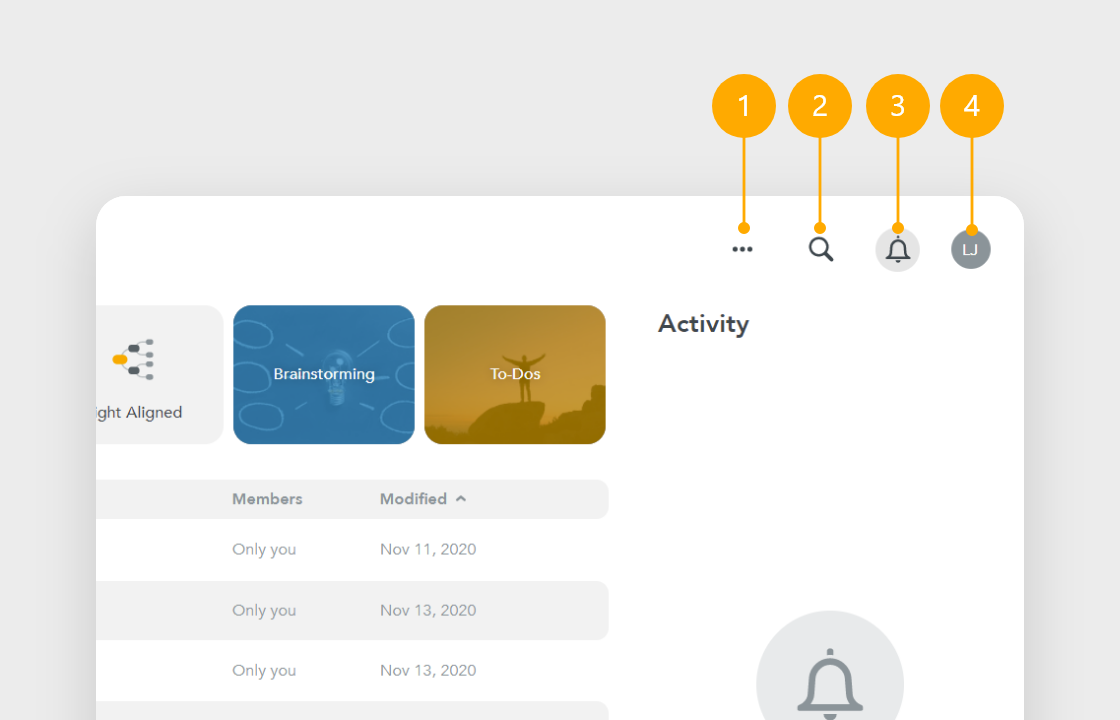 Top-Right
Edit. Sort your mind maps or switch from Grid to List view.
Search. Search for a mind map by using keywords from the content to title of the map.
Toggle Activity. This button toggles off the activity sidebar below.
Your Profile Picture. Your profile picture allows you to enter your 'My Account' area, get to our help center, switch between products and much more.
Switch from Grid to List View
Your maps are displayed as thumbnails on a grid by default. To change how your maps are displayed:
Click on the ellipsis (...) and then 'List' to switch to list view.


Click on the ellipsis (...) and then 'Grid' to switch to grid view.
Sort Maps
You can now sort your maps in both grid and list views:
Click on the ellipsis (...) and choose how you wish to sort it under 'Sort by'.

You can sort it by:
A to Z
Z to A
Newest first
Oldest first
If you're still having trouble…