Note: The following settings can only be accessed by the team admin.
You can manage your team and all settings related to your team in the "My Account" area. In the navigation bar on the left, click on My Team, then use the tabs to switch between Members & Groups, Branding, Settings, and Activity.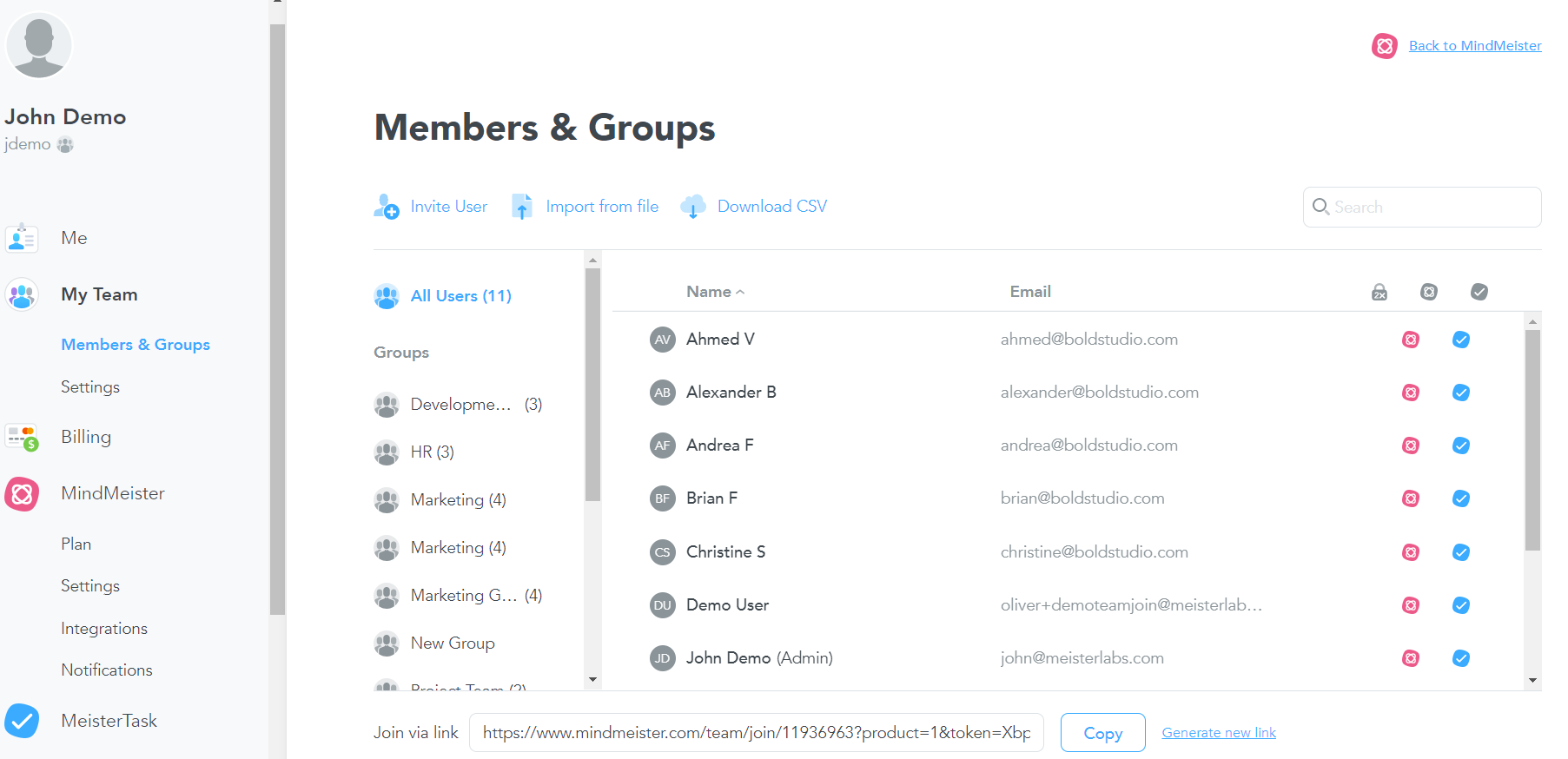 Add And Manage Team Members
If you're on a Pro or Business plan, you are able to form a team with multiple people. To do this, you first need to purchase the correct number of licenses (each team member needs their own license). Once you've done that, you can navigate to the Members & Groups tab and start inviting people to join your team - either by sending them a link to join (displayed at the bottom of the page) or by clicking on Invite user, which lets you invite people via email.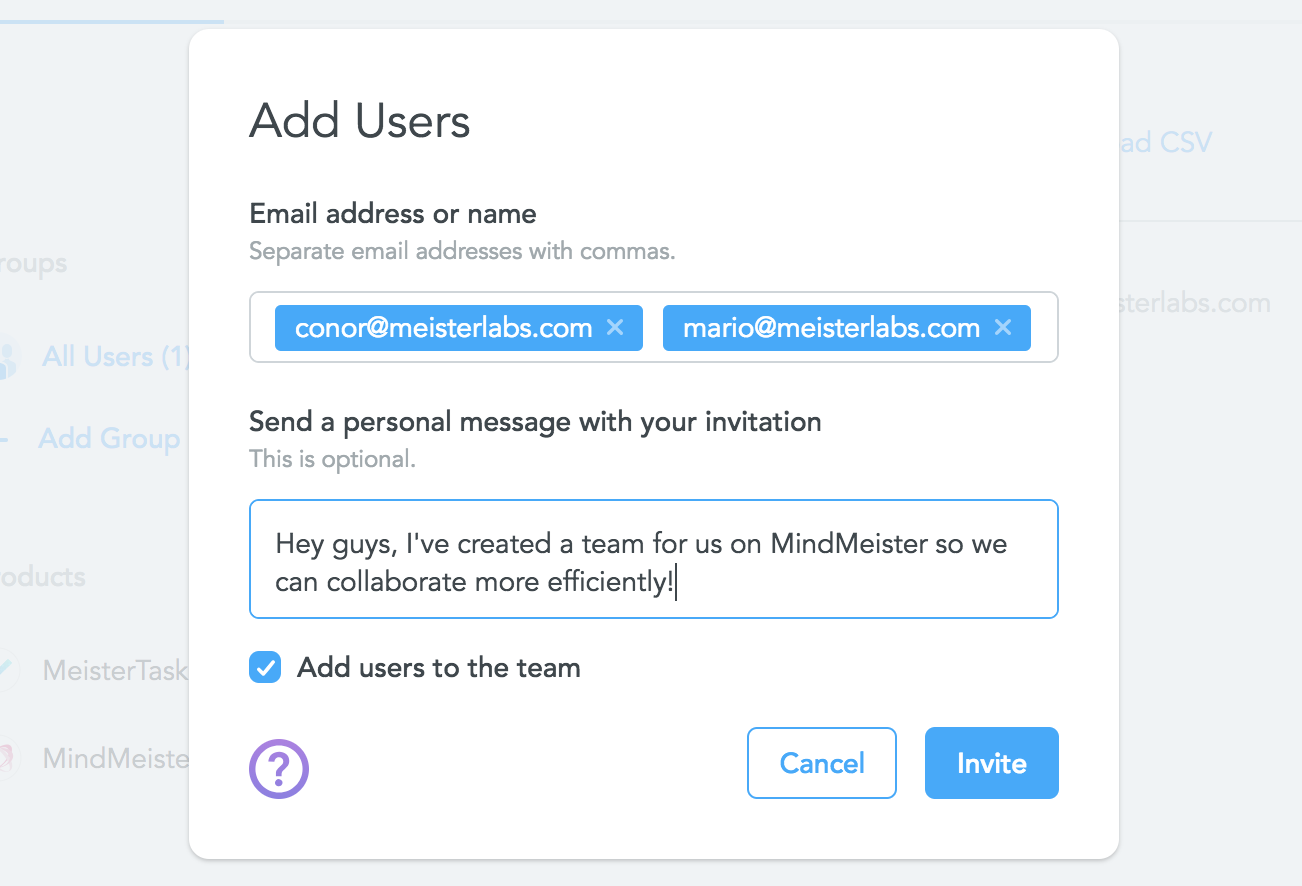 Important notice
Please note that you can only invite people to your team who are Basic users or don't yet have an account at all. Users who are already on a paid subscription will need to cancel their subscription first before being able to join your team.
If you hover over a user, a small triangle appears to the right of the user's email address. Click on it to reveal multiple options, such as the ability to disable the user, remove him from your MindMeister (and/or MeisterTask) team, Make admin or Remove from the group.

Create And Manage Groups
As a Business team, you can create multiple groups and add team members to one or more of these groups. You may, for instance, create a group for each department within your organization, or a group for your management team. You can then easily share mind maps with entire groups at once, rather than adding each user's individual email address into the share dialog.
To create a new group, click on +Add Group and give your group a name, such as "Marketing" or "Team Leaders". Once your group is created, you can use the drag and drop function to add users from your team into the group.
To rename or remove a group, hover over its name until the little triangle appears next to it, then click on it to open the dropdown menu.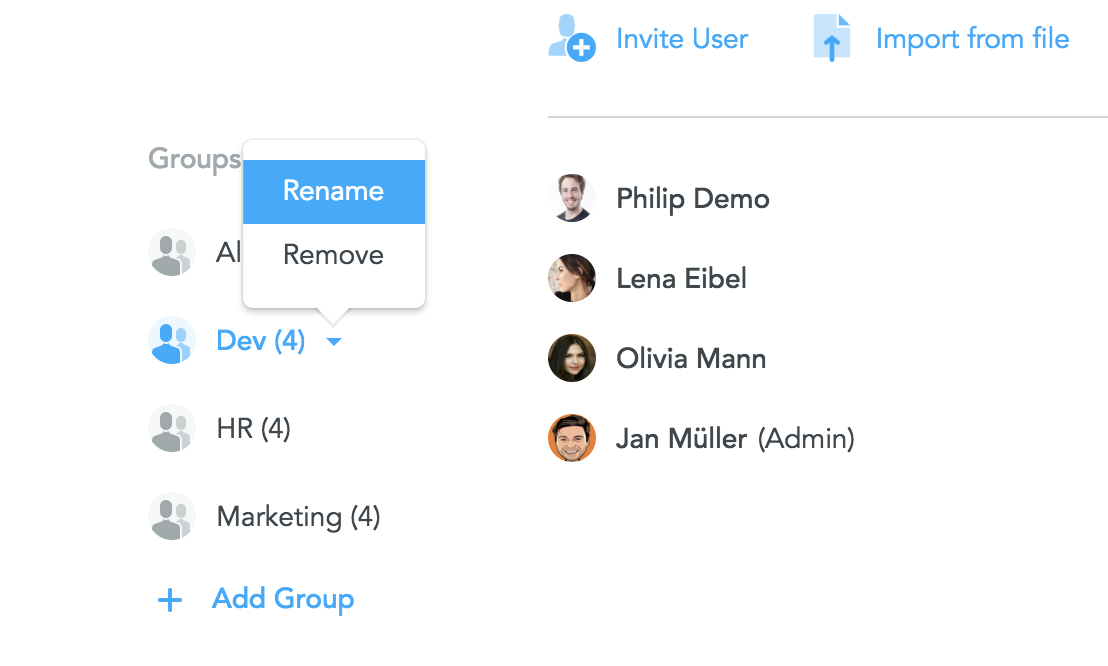 Manage Your Team Details (Branding):
Switch to the Settings and then take the Branding tab to manage your team details. You can add a specific name for your team, upload your organization's logo, and, as a Business user, you can also create a customized login domain, such as "mycompany.mindmeister.com". Click on Save Changes to ensure your edits are saved.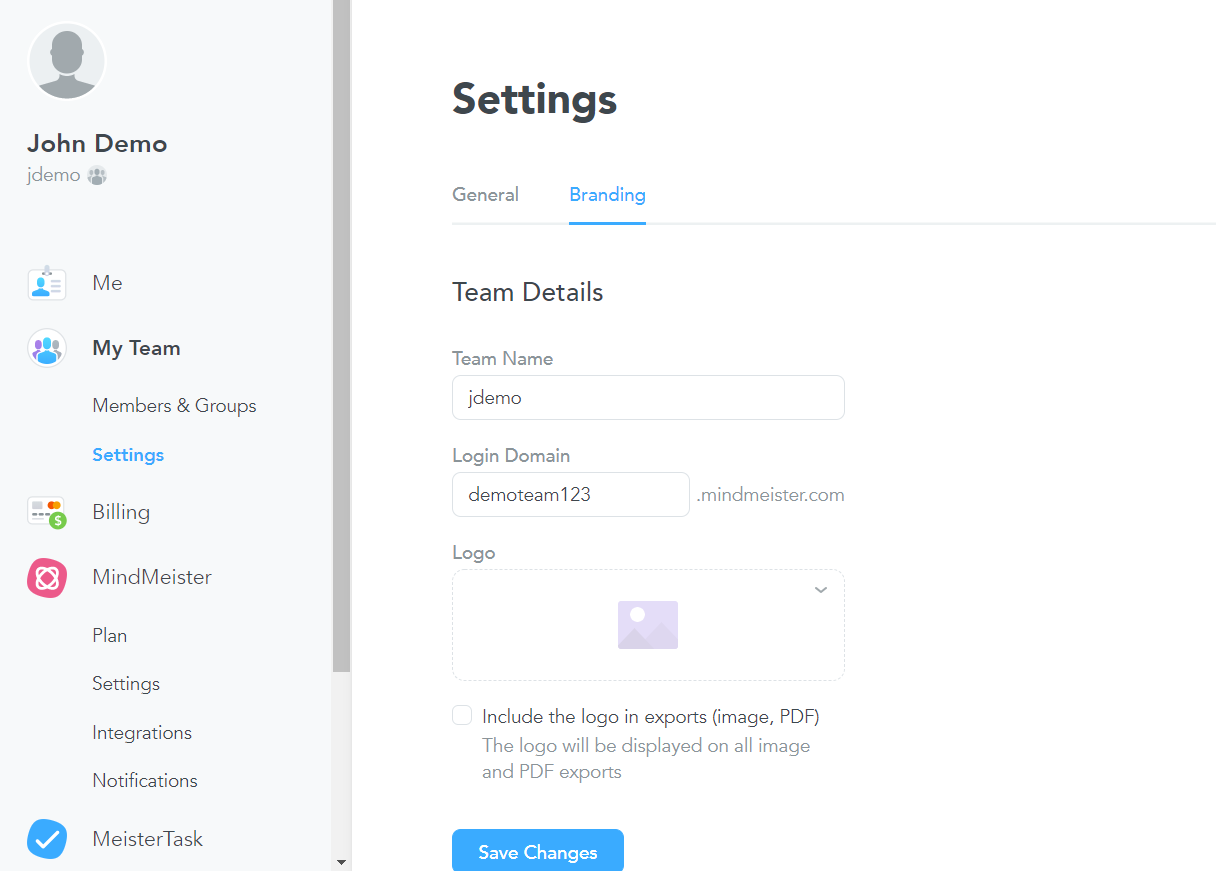 Manage Team Settings:
Switch to the General tab to manage who can join your team. You can keep new signups to your team invitation only, or allow users who sign up with email addresses from an approved domain to be added to the team automatically.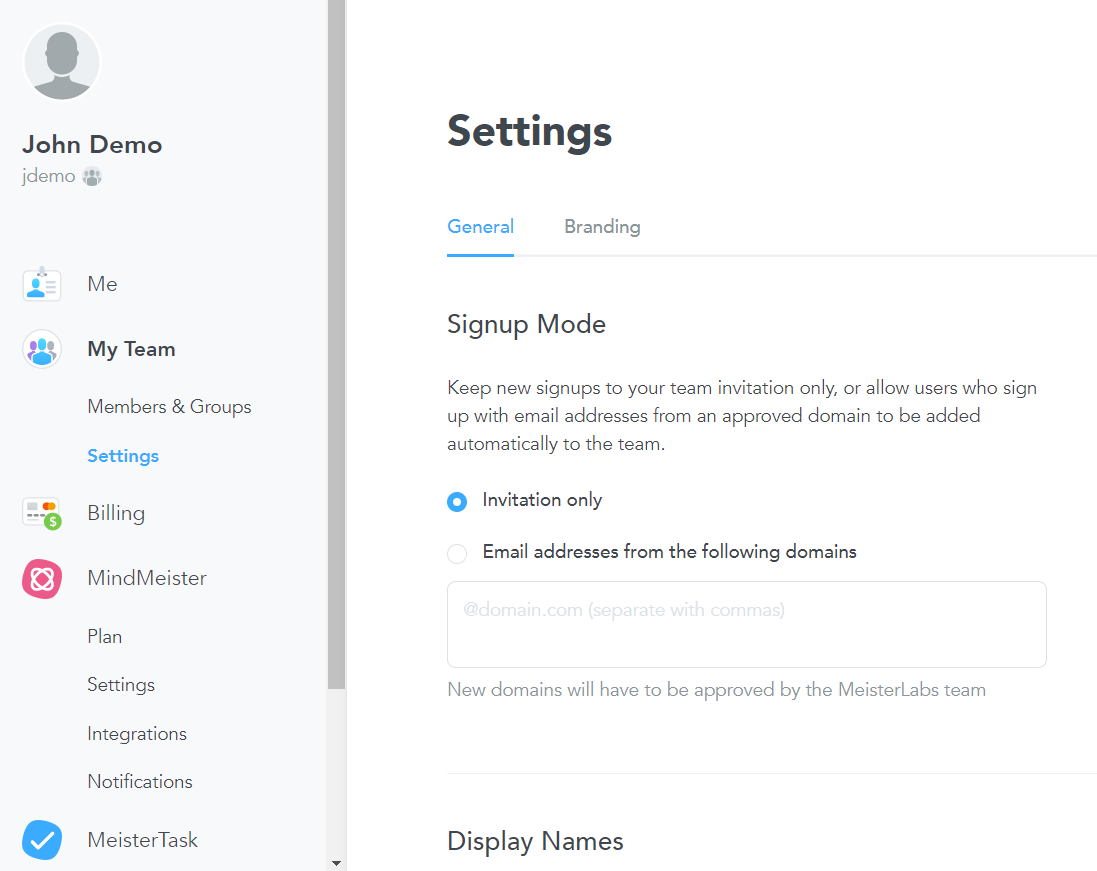 Additionally, you can allow your team members to access MindMeister only from a certain IP range, e.g. from your offices.