This article will help you to fix performance issues. This allows you to:
Perform quick fixes and troubleshoot basic issues.

Report unsolvable issues to Meister effectively.
How to Recognize Performance Issues
Symptoms
You may be experiencing performance issues if:
MindMeister is completely unresponsive.

MindMeister is responding slowly to your input.

MindMeister is taking a long time to load.
How to Fix Performance Issues
General solutions
MindMeister may not work effectively on your computer because of issues with your browser or internet connection. To check this:
Restart your computer

, then try using MindMeister again.

Check your internet connection.

If you are experiencing connectivity issues, open a different website to check that you are connected to the internet, or use an online speed test to check your internet connection.

Check whether performance issues only occur on certain networks (e.g. on your office or home network). Contact your system administrator or network provider if issues only occur on one network.

If you are using MindMeister in your browser,

try a different browser

(or use MindMeister in Incognito Mode, Private Browsing, or similar). If MindMeister works better in the new browser, clear the cache and cookies on the original browser, then try again.
Other solutions
MindMeister may not work effectively on your computer because your mind map contains too much data. If the map causing performance issues is especially large or contains a lot of files, the following steps may help:
Remove unnecessary images or attachments from the map. For especially large files, consider linking to external storage services,

such as Dropbox or Google Drive.

Split your map into smaller, separate maps. To do this, right-click a topic you want to create a new map for,

select

Tools

, then

Create as map.

You can then link to the new map from the existing one.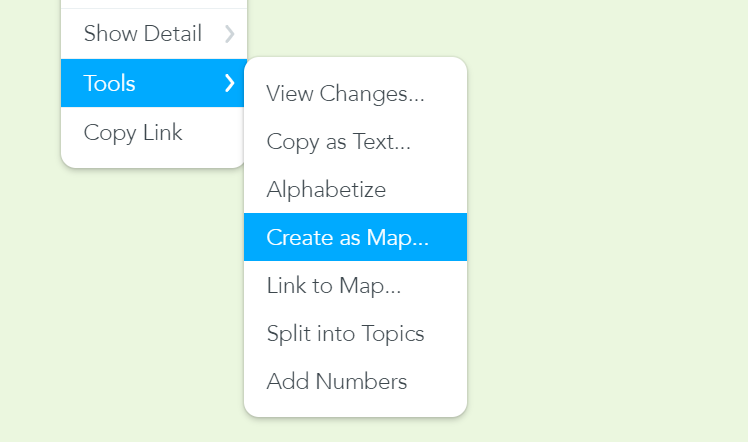 Submitting an Error Report to MindMeister
If the aforementioned measures do not solve your performance issues in MindMeister, you will need to contact MindMeister Support for further help.
When you are submitting an error report, providing as much information as possible will help us process your request effectively. Include any important information under Description, then add the relevant files in the Attachments section.
You should include:
Details about which operating system and browser you experienced the issue with (including version).

Information about which maps were affected by the issue.

Information about your computer, including its RAM, processor and the age of the hardware.

This guide

will help you do this on Windows; use

this guide

for Mac.