This feature is available to Personal, Pro and Business users
If your mind map gets too crowded, you can collapse or expand topics to adjust how much detail is shown in the map editor.
---
In this Article:
---
Collapse and Expand Individual Topics
You can collapse and expand individual branches of your mind map by clicking the small nodes which begin each child topic: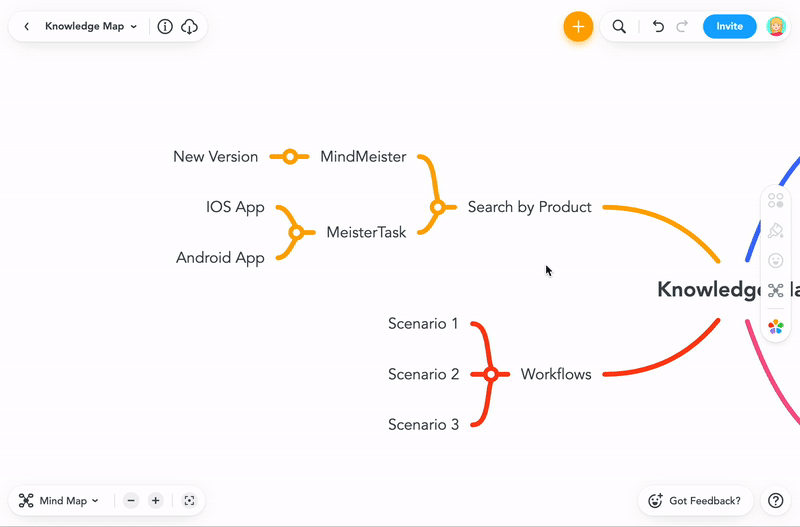 ---
Expand or Collapse Multiple Topics
If you're editing a large mind map with many branches, you can open the styling toolbar to manually select how many levels of detail you'd like to view:
Right-click on any topic which includes at least one sub-topic.



Tip

If you don't have a right mouse button, select the topic and click the ellipsis (...) which appears.

Navigate to the More (...) tab.
Select Show Detail from the drop-down menu.
Choose whether to display one, two or all levels of complexity branching off of the selected topic.


---
Still scrolling?
Explore other advanced features in MindMeister: