This feature is available to all users
You can format text and add emojis to your mind mapby using Markdown, a common markup language. See below for an extensive list of formatting commands.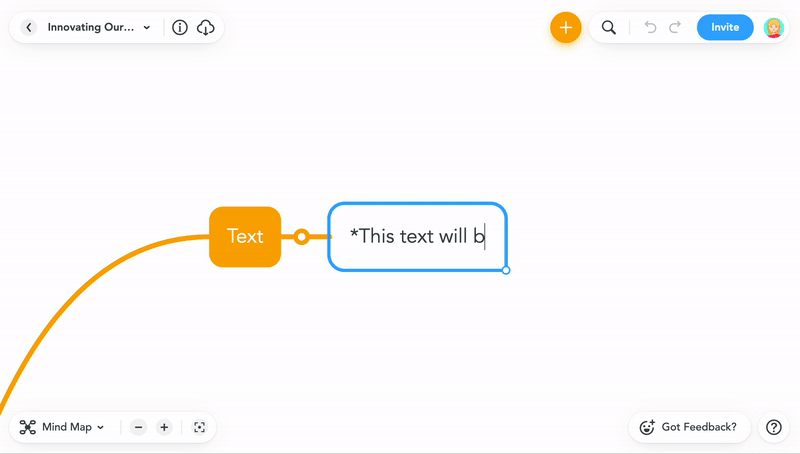 ---
In this Article:
---
Format Text In Your Mind Map
To achieve the desired Text Style (left), enter the corresponding Markdown Text (right). Press ENTER to see your text in its new style.
| | |
| --- | --- |
| Text Style | Markdown Text |
| Italic text | *italic text* or _italic text_ |
| Bold Text | **bold text** or __bold text__ |
| Strikethrough | ~~This text will be struckthrough~~ |
| Bold italics | ***Bold italics*** or ___Bold Italics___ |
---
Add Emojis to Your Mind Map
You can bring up a menu of available Emojis by pressing the colon (:) key while typing in any mind map topic. Begin typing the name of the emoji you'd like to add, then choose one from the menu.
---
Still having Trouble?
Reach out to MindMeister Support for help!