Recently, we created a new login page for all Meister tools. This change has enabled faster and easier access to your account settings and data. During this transition, you might see the message "We've Upgraded Our Login System" when attempting to log in to your account: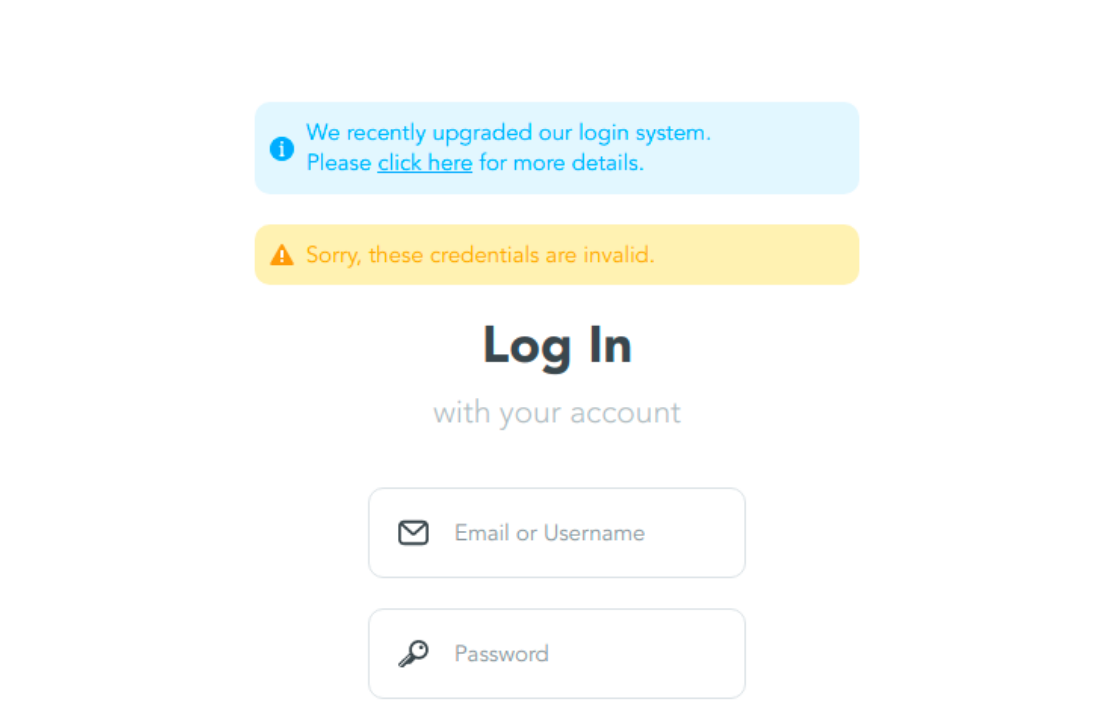 Don't worry! Your data and account are still completely safe, and you can still log in to Meister normally. This error occurs if you've previously stored your login information in your browser or password manager. To solve the issue, you'll need to reenter your login credentials manually:
To solve this issue:
Go to

MindMeister.com

(or our MindMeister app) and sign into your Meister account. You'll be directed to the new meister.co. domain automatically.

Enter your login credentials manually to sign in.

(Optional) save your credentials to your browser or password manager.

(Optional) delete your old mindmeister.com credentials from your browser or password manager.
Tip
If you forgot your login details, reset your password using this link: click here
Data security
Don't worry — the new Accounts page will not affect your account information or how we handle your data.
Tip
Interested in our privacy policy and data security? Read all about it here
---