These features are available to all users

Before charging headlong into your project, it's important to take a step back and organize your ideas. An effective brainstorming session can allow you and your team to think more freely about problems and find creative solutions that you might have otherwise overlooked.
In this article, we'll explore how you can master the art of brainstorming with just four key principles.
---
The Four Principles of Proper Brainstorming: 
---
Principle One: Don't Judge 
When you start brainstorming, it's important that you don't judge - judging your ideas will block your creative flow and at this point, your goal is quantity over quality. Begin by adding as many ideas as possible: the more ideas you have to choose from, the more likely it is that your final solution will be a great one. You have plenty of time to analyze and refine ideas in subsequent stages.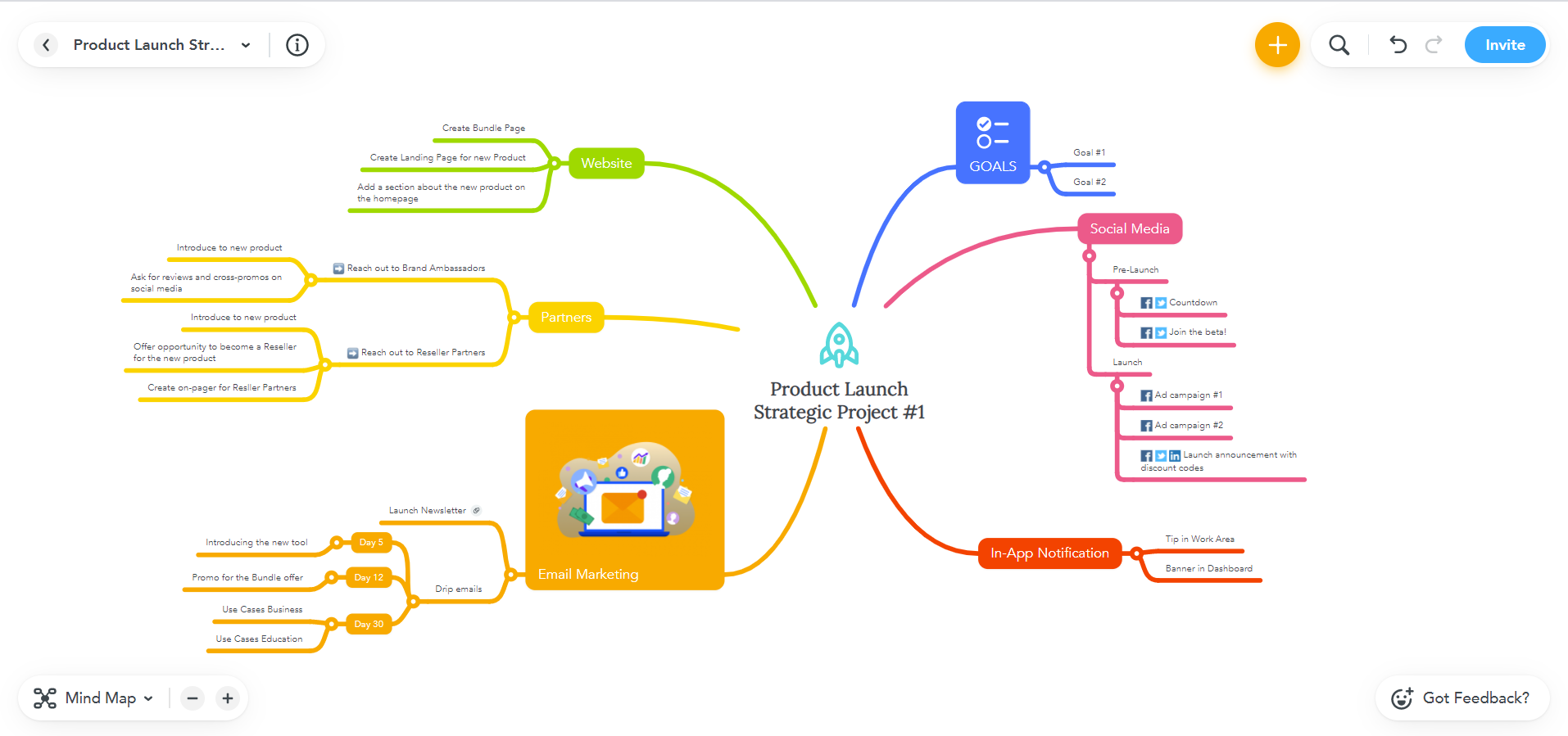 Let's take it a step further. Not only should you avoid judgment, why not try to actively encourage extravagant ideas? Out-of-the-box solutions are often far better than tame ones, and by avoiding judgments of wild ideas, your team will be more confident suggesting innovative ideas. 
Worried about running out of space?
Don't! Each map in MindMeister can contain up to 10,000 ideas. Plus you can easily add, edit and remove topics without the mind map becoming a chaotic mess of scribbles.
---
Principle Two: Be Visual
Everybody knows that blocks of text can be hard to read. Brainstorming your ideas in a mind map ensures that information is clear, digestible and useful.

Adding color and images to your brainstorms might seem superficial, but it's important. Not only will your ideas be more readable, but you can use customization to draw attention to certain topics or emphasize certain points.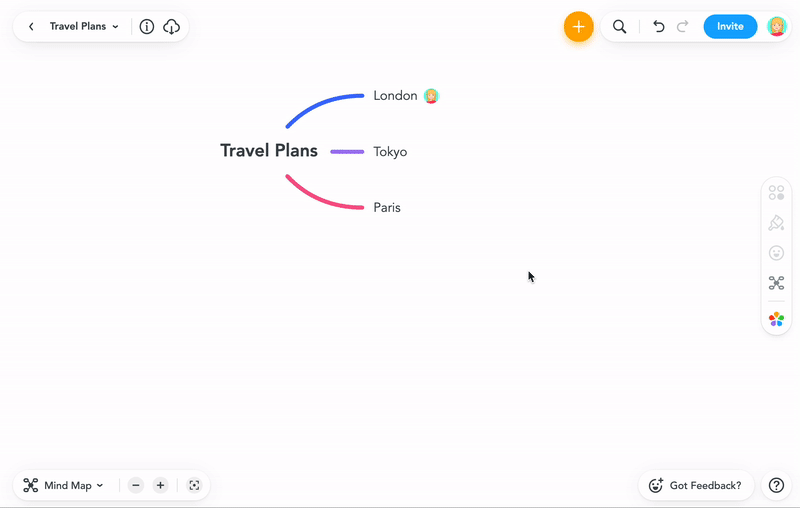 With MindMeister, you can add images, videos, icons and emojis. You can also edit the colors and styles of lines, borders, shapes and fonts. If this isn't enough, why not just change the entire theme of your mind map?
---
Principle Three: Collaborate
Collaborating in a brainstorm will take your ideas to the next level. Each member of your team has different experiences, thought processes and creativity. Bringing all of these backgrounds together in a brainstorm is a fantastic way of developing innovative solutions.
Primary map topics are like building blocks in the foundation of a house - once they're set, you need to build on them. And it's much easier to do this with the fresh perspectives of your colleagues. 
Engage with different topics using Comments and Notes - these features exist to help you collaborate seamlessly.  
Use Connections to add links between similar ideas or ideas which could be combined to create something greater.  
Work as individuals, together - bring your individuality and personality to ideas other people have proposed. This will give you the best of both worlds.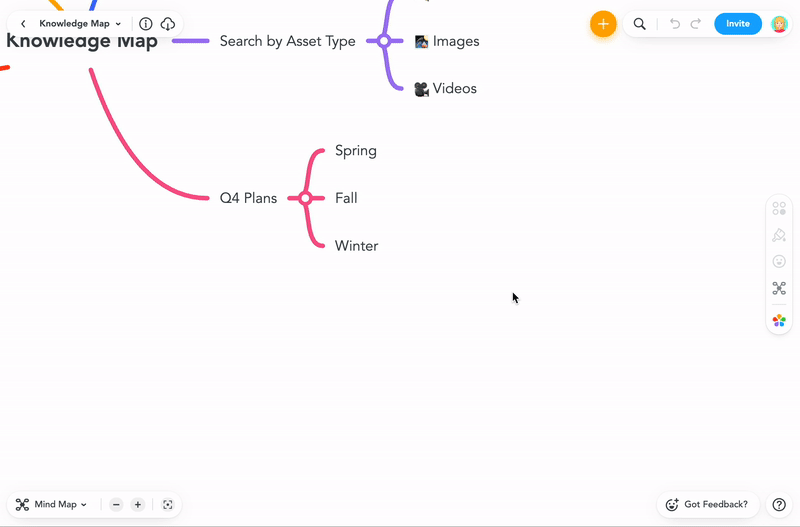 ---
Principle Four: Turn Ideas into Tasks
Idea generation is indeed a wonderful process. However, without tasks delegated at the end of it, your whole brainstorm can quickly become futile. Don't let all your hard work go to waste and your brilliant ideas be forgotten - instead, turn your ideas into actions.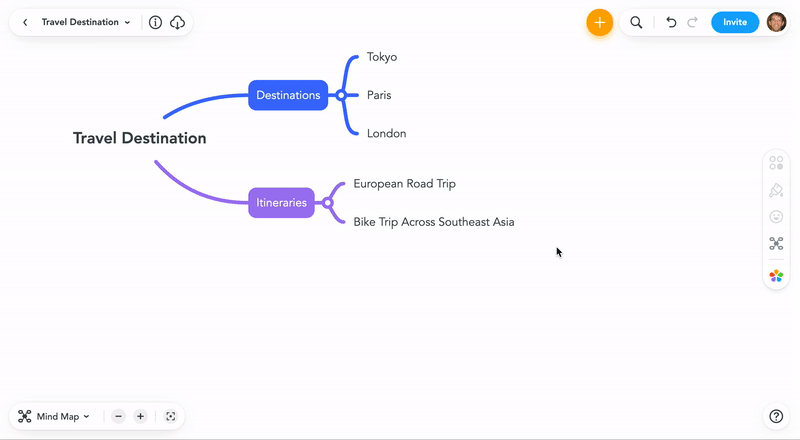 When you brainstorm in MindMeister, it's easy to create actionable tasks directly from mind map topics. Check out this article to find out how to use the integration.
---
Got Another Question? 
Ask the Community!