This feature is available to all users.

MindMeister's Public Maps Universe contains over 300,000 mind maps made by users all over the world. Browse the universe to explore, copy and edit maps about a wide range of themes. 
---
Access the Public Maps Universe
To access the Public Maps Universe follow this link. You can also access the universe directly from the MindMeister Dashboard:
Open MindMeister.
Click Public on the left sidebar.
Click Browse All Public Maps in the top-right corner of the interface. 




Want to Add a Map?
To add your own maps to the Public Maps Universe, check out this article.
---
Browse the Public Maps Universe
Once you're in the Public Maps Universe, you can browse over 300,000 maps made by other users. To find maps you like, use the filters on the left-hand side: you can filter by categories and languages.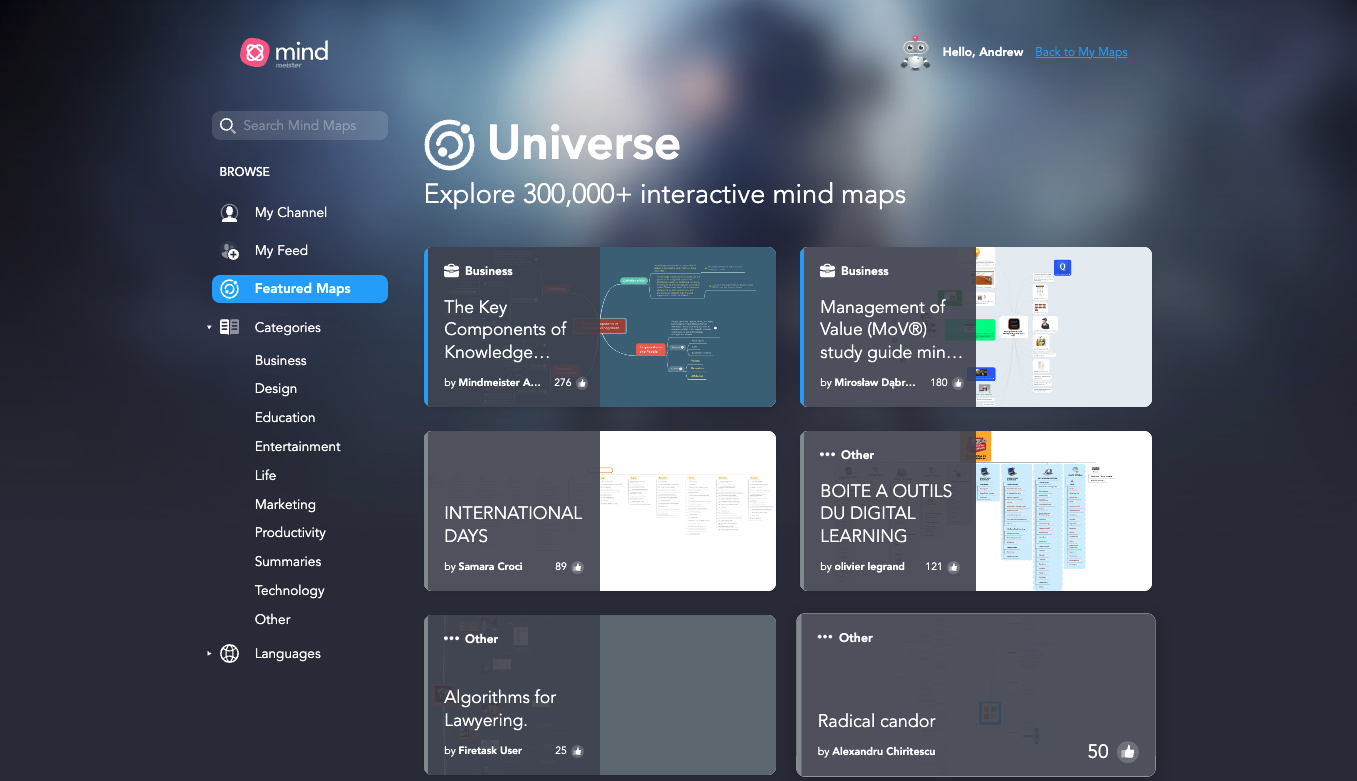 Like and Share
Once you've opened a map from the public maps universe, you can give the map a like or share it to your Facebook, Twitter or Pinterest.
---
Copy and Edit a Public Map
Copy public mind maps to your own account to edit them and build on other users' work. To copy another users' mind maps:
Open a mind map.
If the option is enabled, you can click Copy and edit map below the right-hand side of the mind map.
Click Ok to confirm - the copy will open under "My Maps" in your own account.


---
Follow other Users
Click the Follow button next to other user profiles to stay updated on their published mind maps.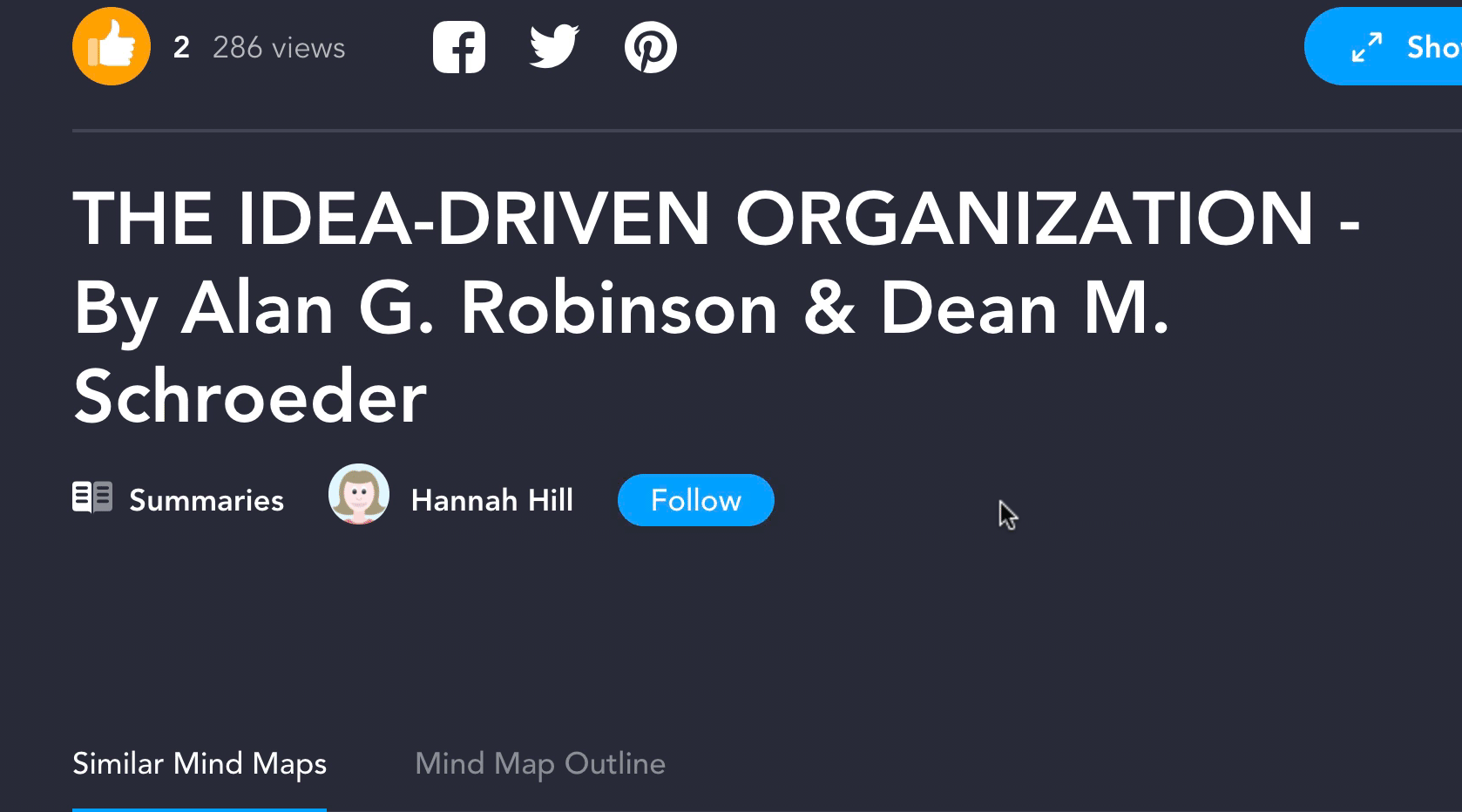 Click My Feed on the left sidebar to view a list of all mind mappers you follow and scroll through a feed of all the maps they've recently published: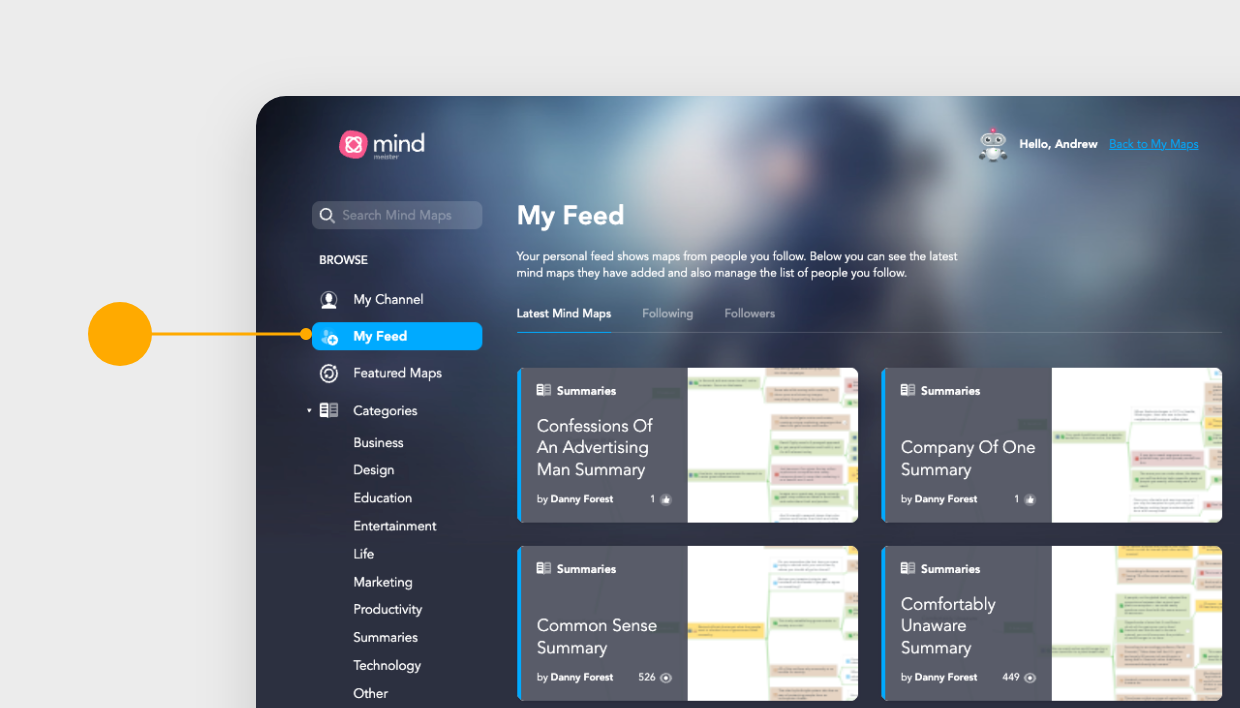 ---
Still Scrolling?
Ask your question in the Meister Community!