This feature is available to all users.

You can import RTF files or other mind map formats (e.g. .mind or Freemind files) simply by dragging and dropping them into your MindMeister dashboard.
---
Import a Mind Map
You can import any mind map which uses one of the following file formats:
MindMeister (.mind)
MindManager
XMind
Freemind


XMind Imports
Mind maps exported using XMind are saved as a .zip file. Be sure to unzip the file before importing it into MindMeister!
To import a mind map via drag and drop:
Drag and drop your mind map file into the MindMeister dashboard. In a few moments, your imported mind map will be made available under My Maps.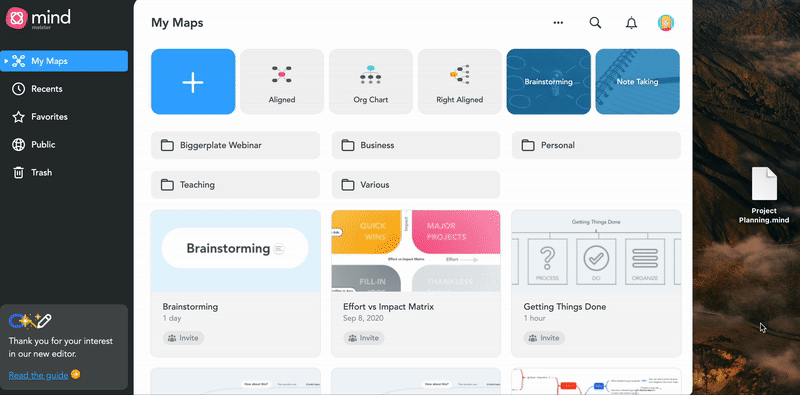 To import a mind map via the file picker:
Select the large plus icon (+) on the MindMeister Dashboard.
Select Import from the drop-down menu.
Click "or browse files."
Choose a file to import from your local drive.


---
Import an RTF file
You can create a mind map out of any properly formatted text outline. Be sure to save your outline as an RTF file and to format it in the following way: 
Each new line (press ) in your RTF will create a new topic in your mind map.
Indentations created with TAB will determine the hierarchical structure of your topics.
Any text colors, background colors and bolded or italicized text formats will be automatically included in your mind map.
Still a bit unclear? Take a look at the following example to see how a properly formatted RTF outline (left) looks when converted into a mind map (right):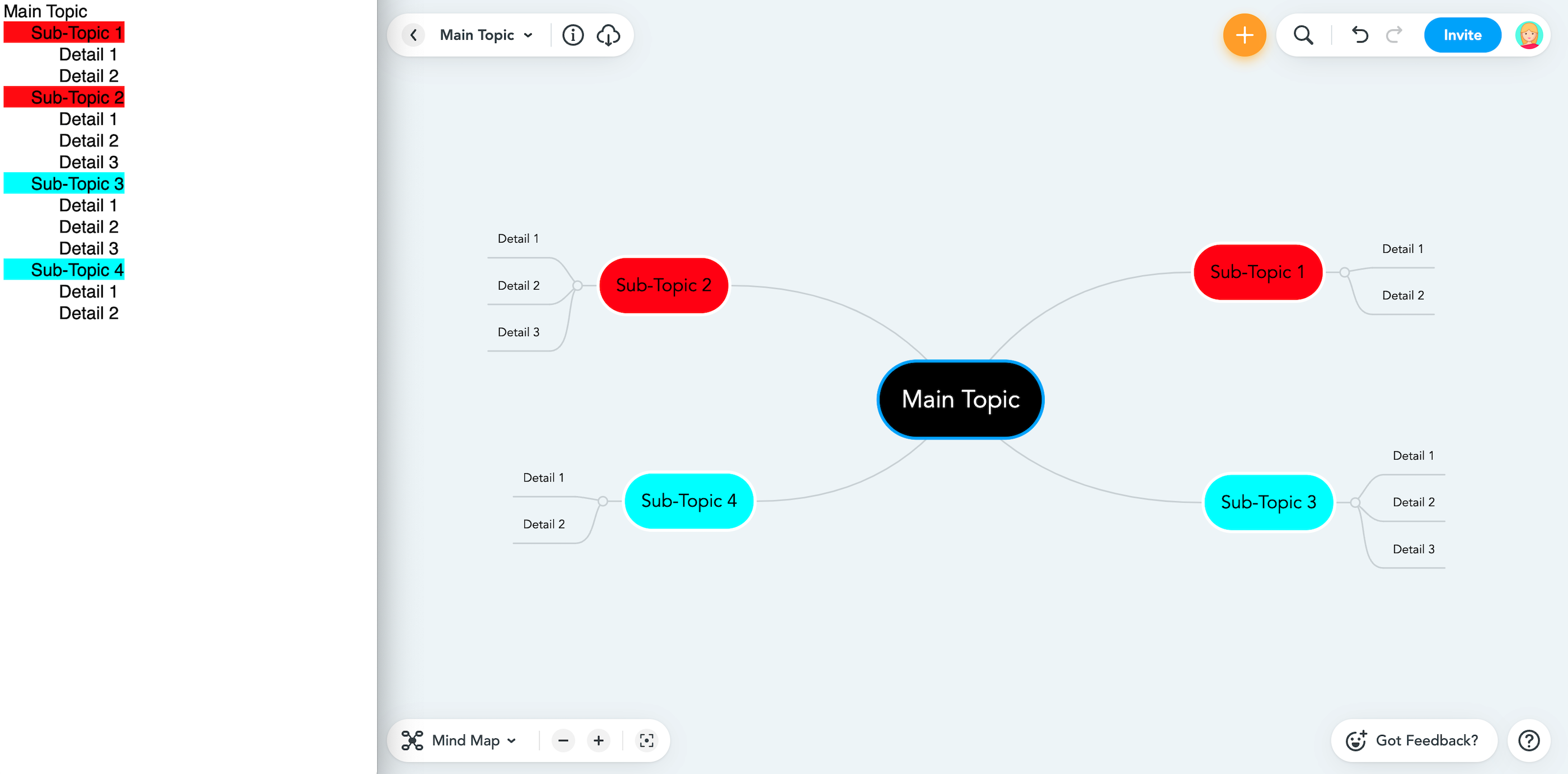 Once you've formatted your RTF file, you can import it as a mind map via drag and drop or the file picker (see above).
Outline Mode
You can also convert any text outline into a mind map by copy/pasting it into Outline Mode. To find out more, visit our dedicated article here.
---
Still Scrolling?
Ask your question in the Meister Community!