This feature is available to all users.

The dashboard is your "home screen" in MindMeister. From here, you can find, create, edit and organize all of your mind maps.
---
Access Your Mind Maps in the Left Sidebar
In the left sidebar, you can toggle between viewing:


All of your mind maps (including those you've been invited to)
Your recently viewed mind maps
Your favorite mind maps
Meister's library of public maps
Trashed mind maps

---
Adjust Options and Search for Mind Maps in the Top-Right Menu
Use the icons in the top-right corner of the dashboard to adjust viewing options, search for maps, view your notifications and adjust your account settings.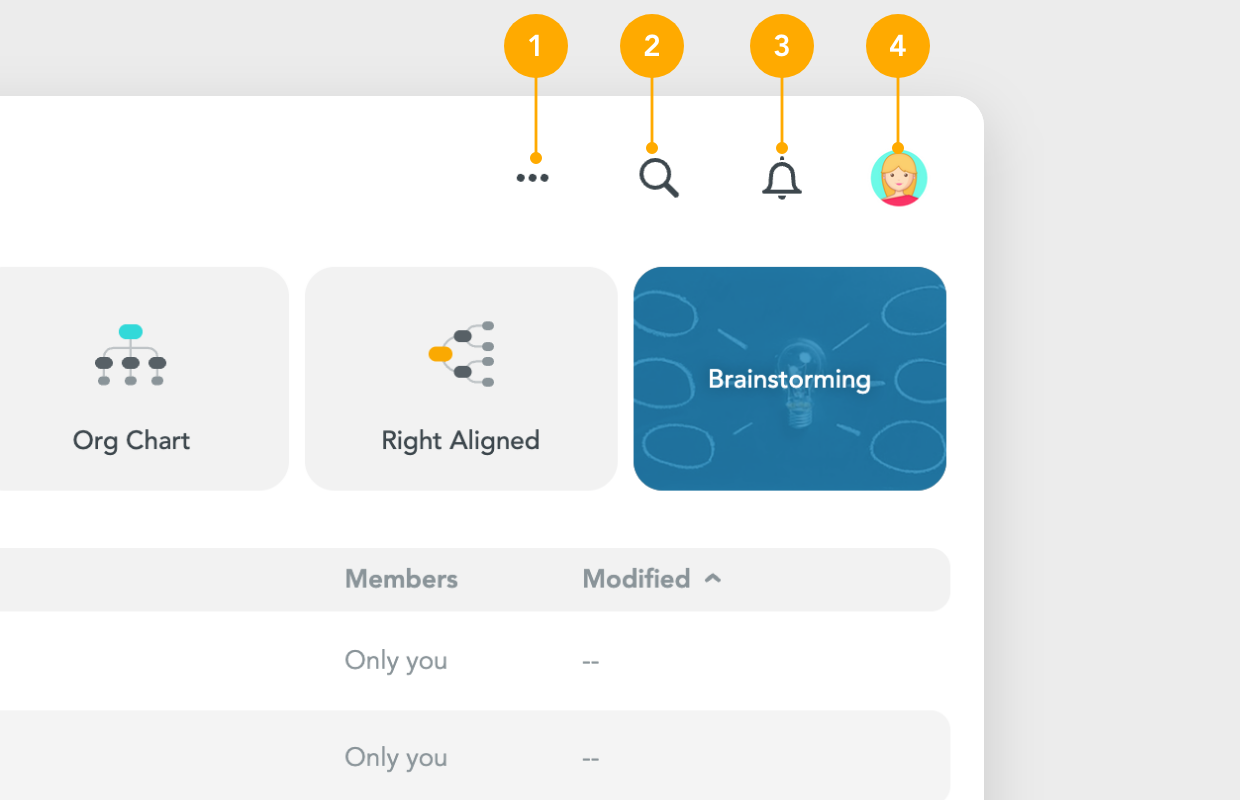 ---
Create New Mind Maps from the Dashboard Header
The dashboard header contains all you need to create new mind maps from scratch or from a predefined template. Select the plus icon (+) to create a new mind map from scratch, or select one of the listed predefined formats to create a flow chart,org chart, note-taking chart, or any other template of your choice.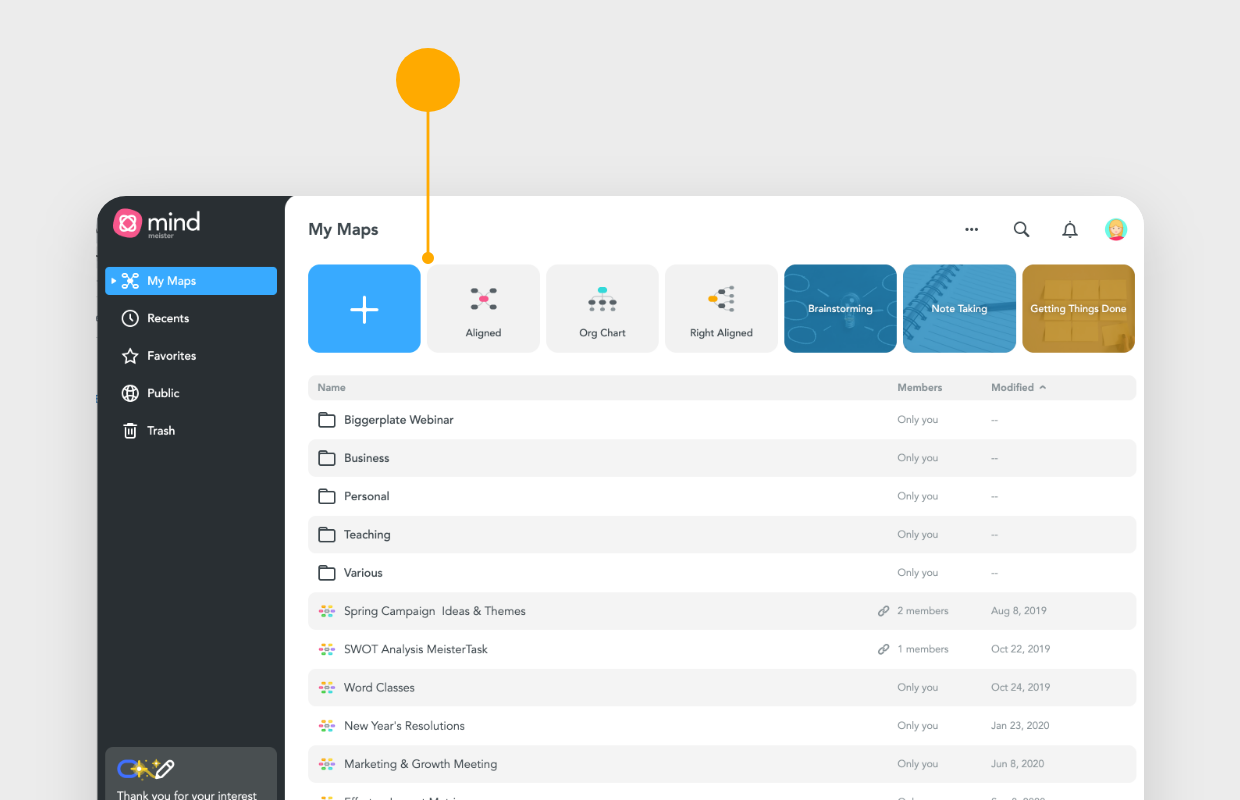 ---
View Your Mind Maps in List or Grid view
The center area of your dashboard displays the mind maps you've selected in the left sidebar.
You can toggle between list view and grid view by clicking the ellipsis (...)  in the top-right corner of your dashboard.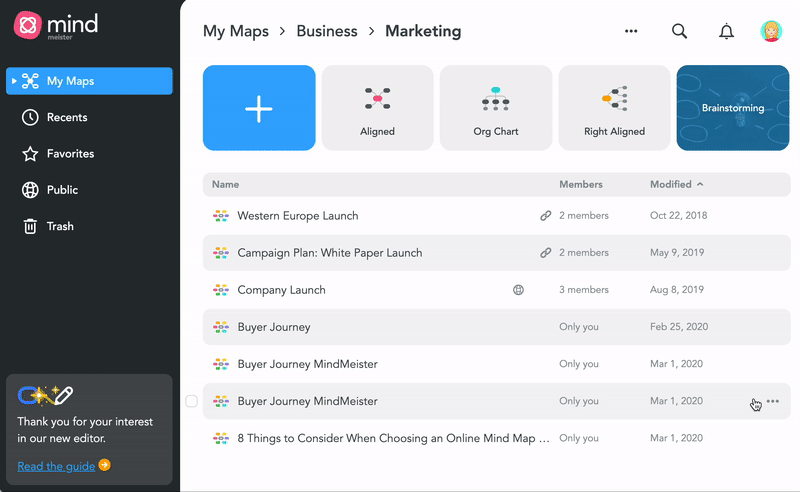 ---
Sort Your Mind Maps Alphabetically or by Date Modified
You can sort the mind maps listed in your dashboard alphabetically or by modification date:
Click the ellipsis in the top-right corner of the dashboard.
Choose whether to sort form A to Z (alphabetically) or from oldest to newest (date modified).



 

Tip

If you're viewing your mind maps in list view, you can also sort your mind maps by clicking Name or Modified at the top of the list, just like any folder on your computer.
---
Still Scrolling?
Ask your question in the Meister Community!