These features are available to all users.
Click any mind map on your dashboard to open the map editor. From here, you can view, navigate, edit and invite others to your mind map.
---
The Styling Toolbar
Use the styling toolbar to style, format, and add actions to any map topic. You can access the styling toolbar in three different ways:
Right-click a topic
Select a topic and click the ellipsis (...) which appears
Use the vertical styling toolbar on the right side of the map editor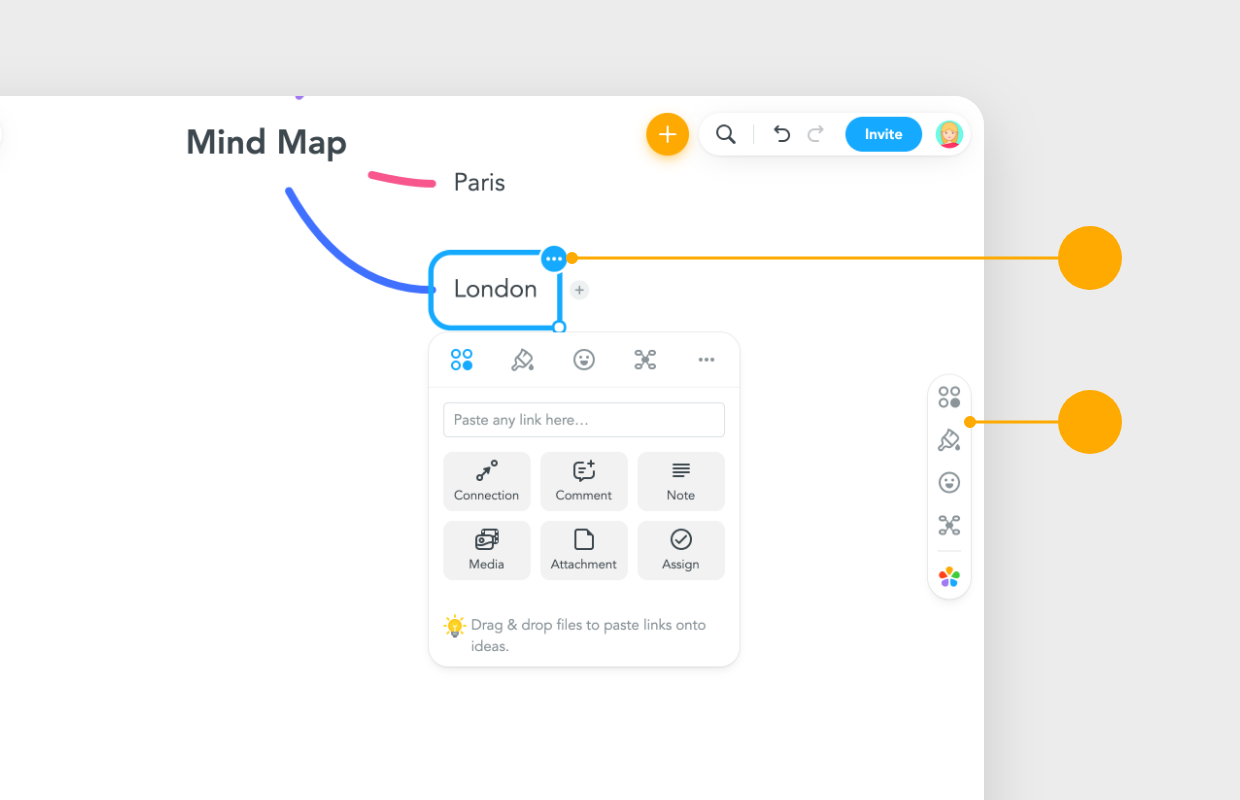 Both styling toolbars contain four icons in common:
The Vertical Styling Toolbar on the right side of the map editor also includes the Themes icon. Click this icon to choose a predefined theme for your mind map.
The Top-Left Menu
Use the top left menu to navigate between mind maps and edit your map's properties.


Click the back arrow to return to the Dashboard.
Click your map's title to jump to a recently viewed mind map.
Click the info (i) button to manage who has access to your mind map, view previous versions of your mind map, move your mind map to another folder or duplicate your mind map.
Click the cloudicon to export or print your mind map.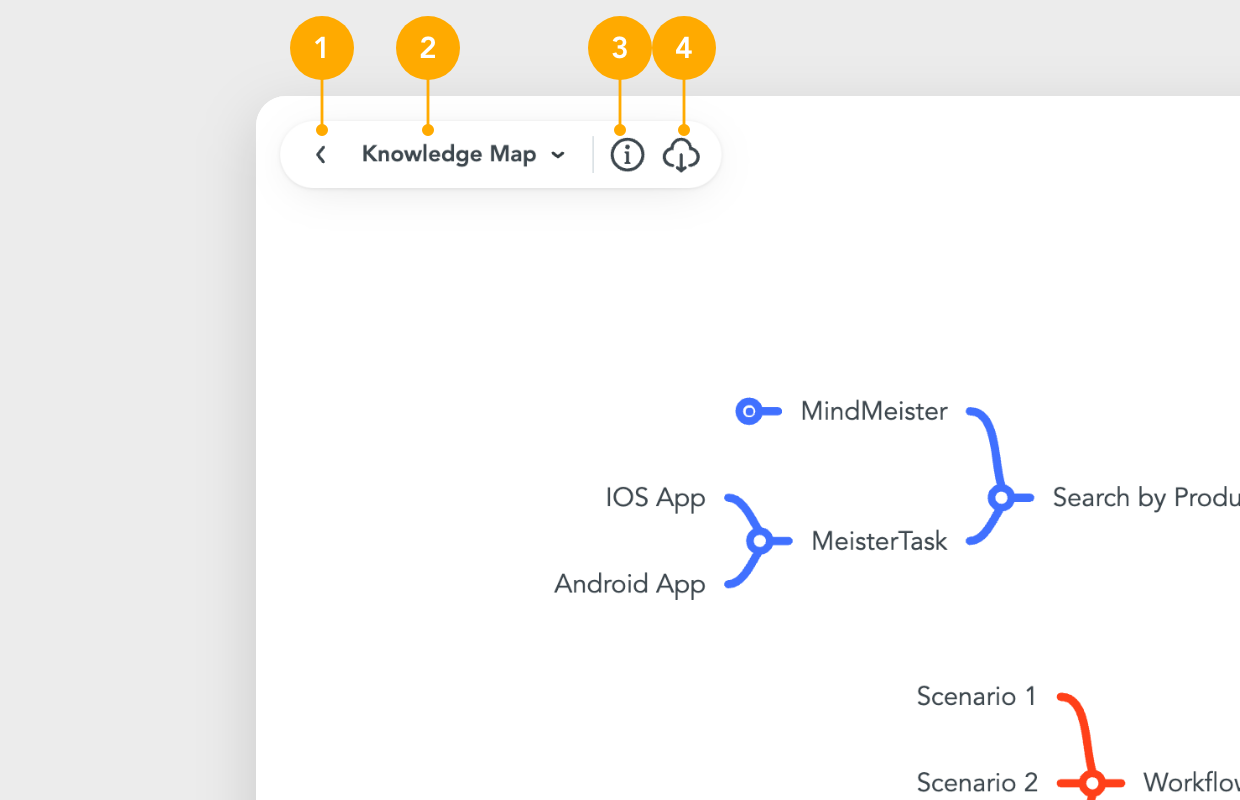 ---
The Top-Right Menu
The top-right menu allows you to search, undo/redo changes, invite others, and access your account preferences.


Add new topics
Search for content in your mind map
Undo/Redo changes to your mind map.
Invite other users to your mind map
Access the accounts page and adjust your preferences.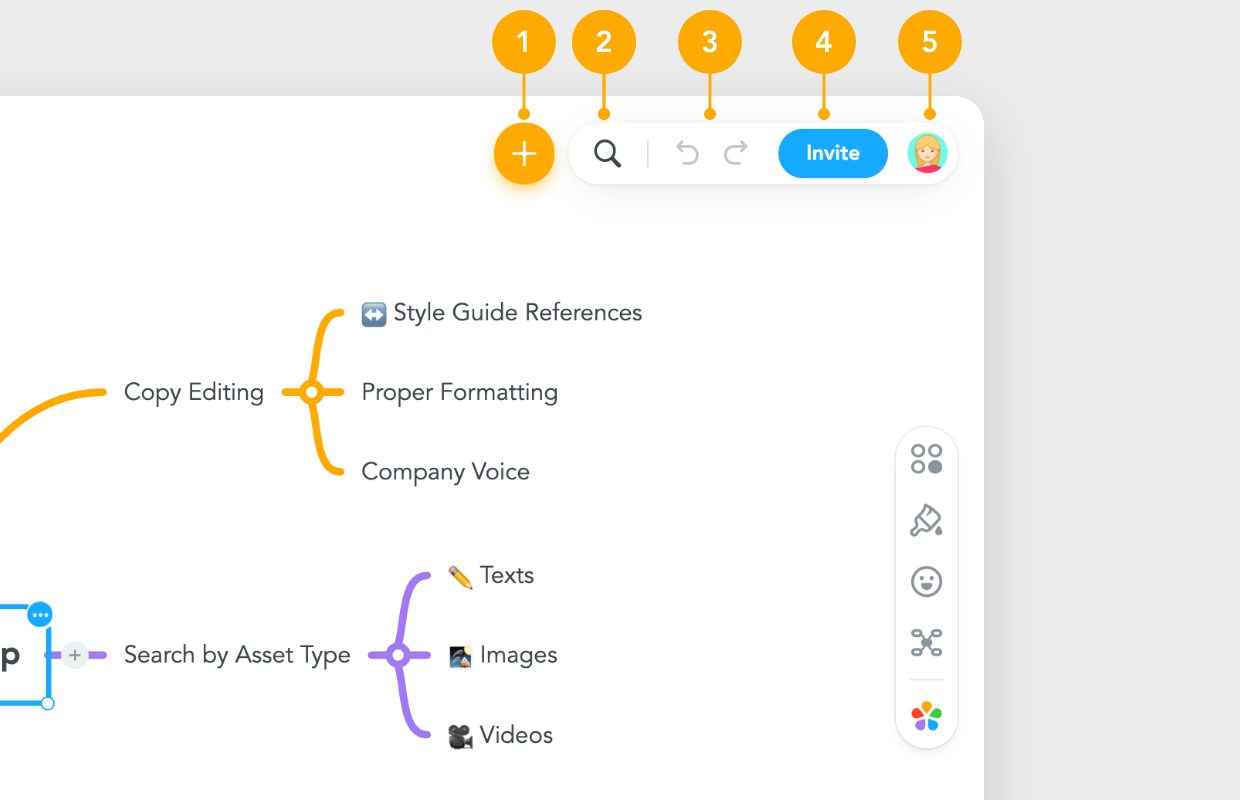 ---
The Lower-Left Menu
Use the lower-left menu to zoom, recenter or view your map as a bulleted outline.


Click this button to toggle between mind map and outline mode.
Click the + and - keys to zoom in or out.
Click this icon to recenter your map view.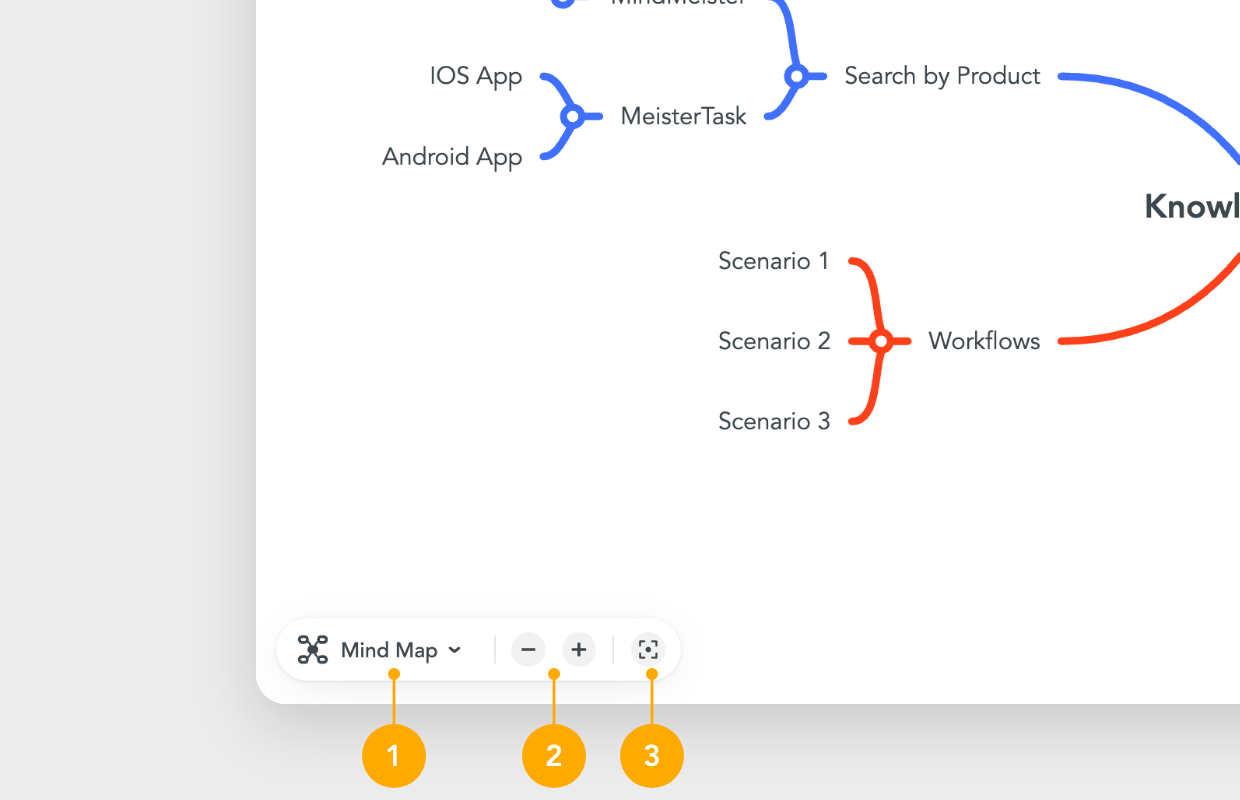 ---
The Help Menu
Click the question mark in the bottom-right corner of the map editor to view in-app tutorials, visit our Help Center, contact support or submit a feature request.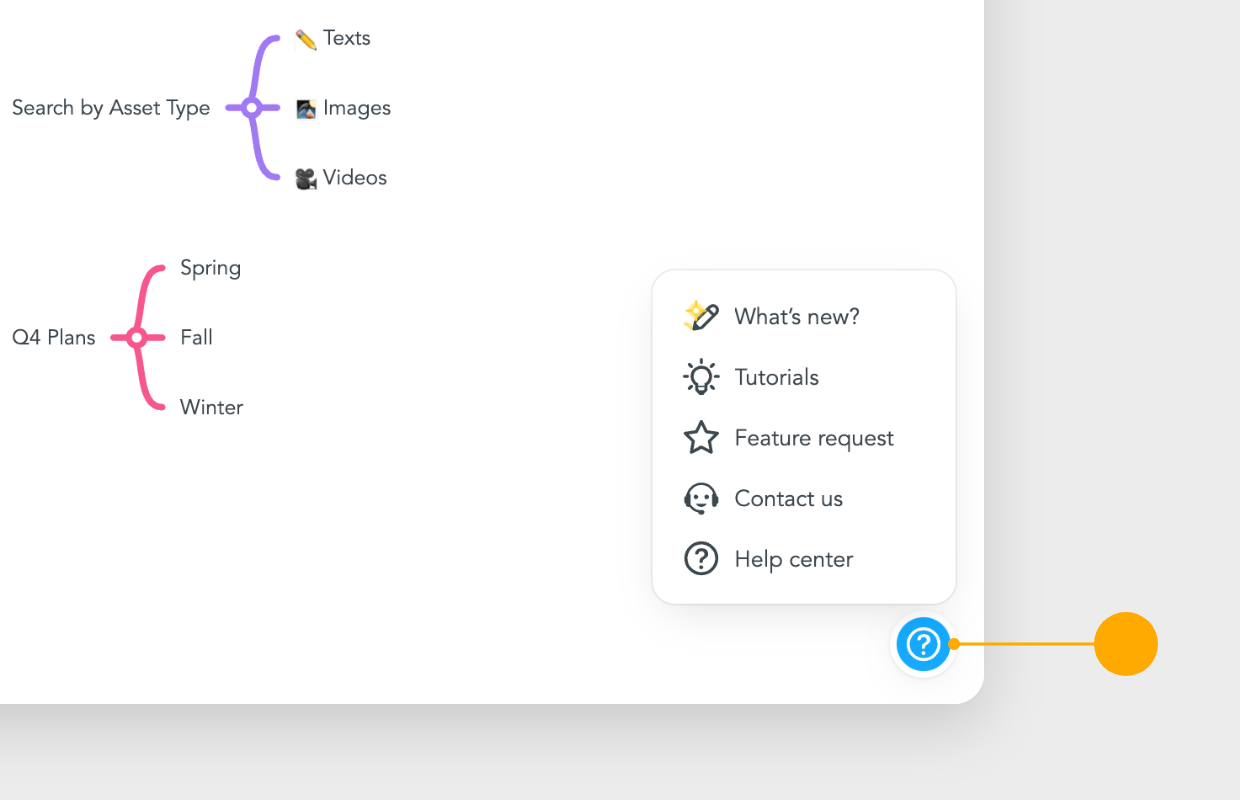 ---
Still Scrolling?
Ask your question in the Meister Community!